CMSR participated at the Expert Meeting of the Slovenian Risk and Insurance Association SI.RISK
On Wednesday, October 11th, the expert meeting of the Slovenian Risk and Insurance Association SI.RISK took place at Telekom Slovenije's premises in Stegne, where participants discussed current security developments, economic and financial risks and economic forecasts. The impact of sustainable development on business integrity was also presented. These topics are all relevant for risk management.
The current developments related to the war in Ukraine and the international security architecture were presented by Mr Dobran Božič from the Ministry of Defence. He pointed out that the security situation in the world today is worse than it was a year ago, as the conflict from Ukraine is spreading to other regions, and there is also strong instability in the Balkans. At the same time, the Palestinian-Israeli conflict risks spreading to the wider region, and the changing security architecture is having an impact on companies and the business environment.
Economic and financial risks, their impact on the economic situation of individual regions of the world and the global economic outlook was presented by Ms Darja Žlogar, Centre for International Cooperation and Development. She pointed out that geopolitical risks remain very high and that they have the greatest impact on the outlook and on macroeconomic indicators. Additional risks are related to social unrest due to high inflation and food shortages, migration, cyber-attacks, climate change and the possibility of another pandemic.
The benefits of making sustainability commitments and the impact of commitment to sustainable development on business integrity were presented by Mr Mihael Babič and Ms Lilijana Kozlovič from Libra Consulting. Sustainable business requires the consistent implementation of sustainable practices that are focused on long-term success, not just short-term gains. This means that companies must not relent in their sustainability efforts, even when faced with short-term challenges or additional costs.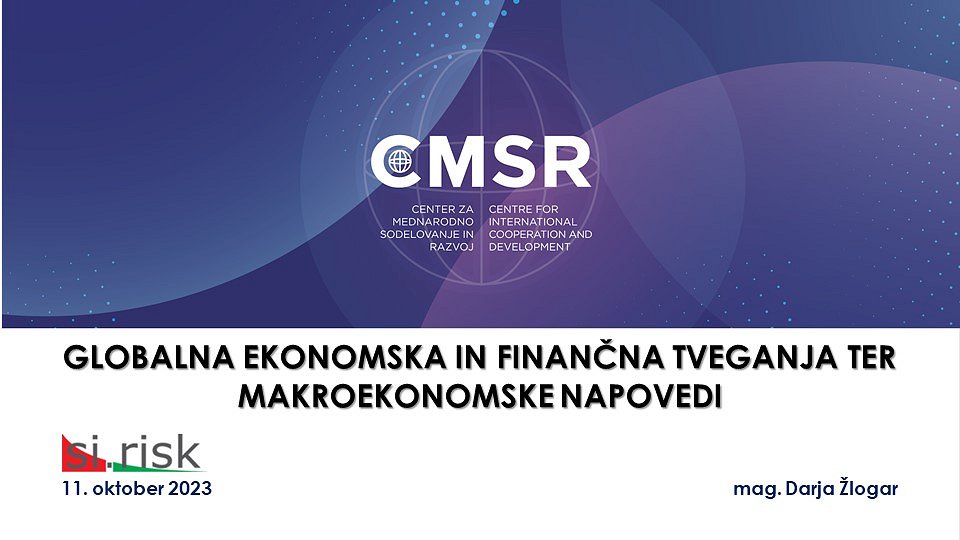 Back